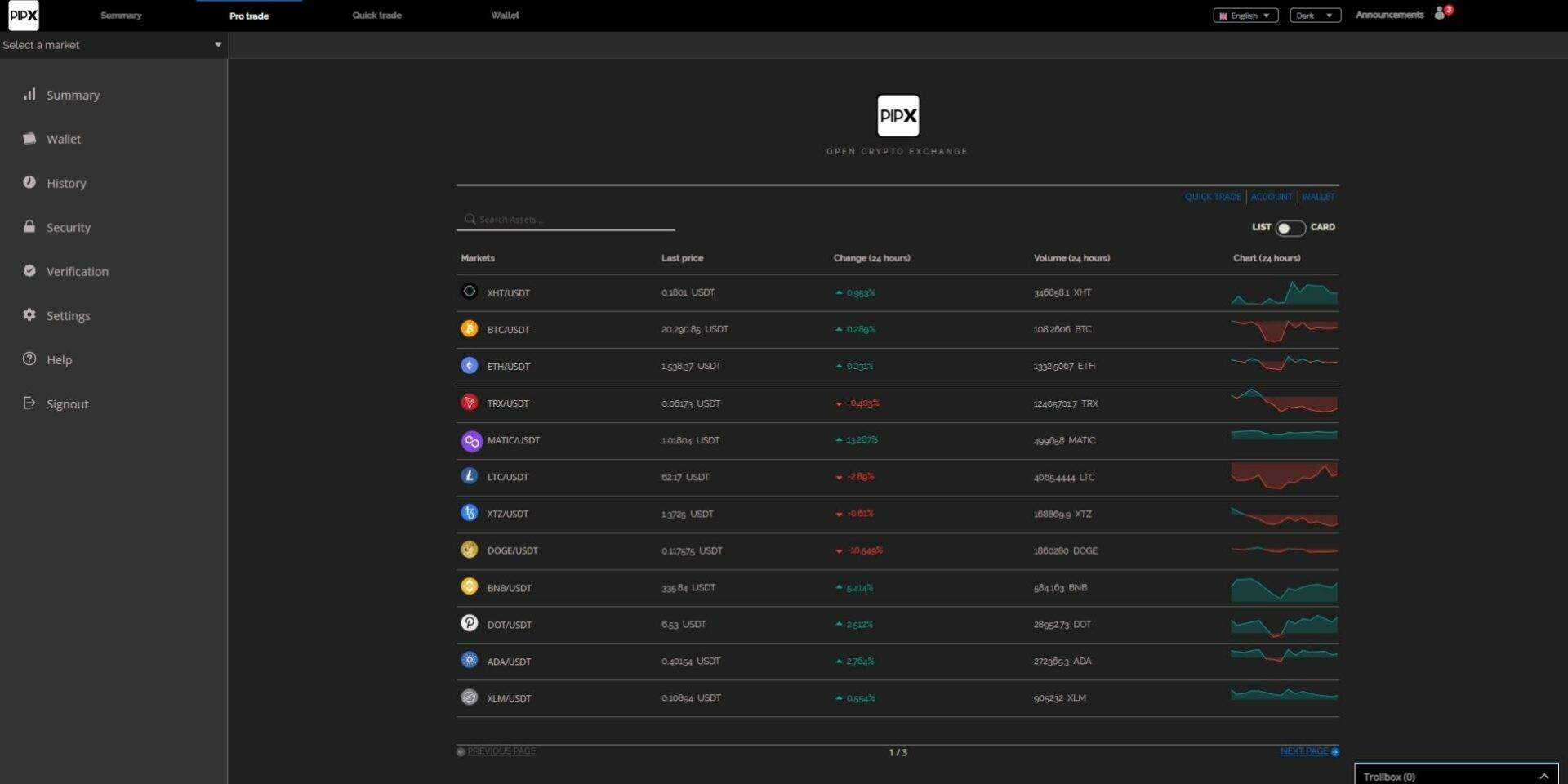 Partner
Your Partner for Digital Innovation
Your Partner for
Digital Innovation
Darqtec is an innovative Australian technology development company specialising in blockchain and tokenisation. Backed by experts in the field, our solutions will help leverage, equip & scale your business to have a more competitive edge in todays market, and well into the future.
Versailles
Integrated with GameFi and Metaverse, we present you one
-of-a-kind competitive Crypto MOBA game - Versailles Heroes.
PIPX
PIPX aims to help enable communities and entrepreneurs
working to provide new token opportunities tied to solving
real problems and creating value in society.
NFT Development
Our team can develop NFTs based on your ideas and resources. Our solutions can
cater to a wide range of business needs.
Real Estate
Real Estate Tokenization
We can help you gain access to capital from global investors through the
tokenization of real estate assets.
Project Management
Project Management
Find out how Australian companies can claim R&D costs on their software
development work by partnering with us to help project manage their development.
NFTs - The New Way To Promote And Grow Your Business!
Grab My FREE NFT Booklet Today!
// services
Core Services
We Deliver Value By
Simplifying the Technical Stuff
Guiding & Instructing You
Consulting You Through It All
// Experience. Execution. Excellence.
What We Do
DARQtec is the partner of choice for many of the world's leading enterprises, SMEs and technology challengers. We help businesses elevate their value through custom digital solutions.
We offer technology that connects everything from cloud computing to enterprise IT systems to let you automate your workflows and increase efficiency. 
Consultation
We leverage our skills and knowledge to improve and implement strategies to help other businesses reach there goals and potential.
Education
We provide educational platforms and teachable frameworks to all levels of understanding for blockchain & digital innovation.
// our projects
What We've Done
// Client Testomonials
Australian Based.
Trusted Worldwide.
Our reputation and success is best explained by those who know us the best.
Take a look at what some of our clients have to say about us.
"I approached the DARQtec team to assist me with building a supporting community for indigenous artists. They have been working with amazing input."
"Tokenisation is my passion and the DARQtec team really have worked well to assist with project management of the platform. They have done a great job with the website, social media marketing and also creating blogs."
"Piiink as a loyalty platform has had some great input from the DARQtec team. We look forward to work on other future projects."
ILIPA Capital
Jaime Terauds
"I had engaged DARQtec to assist with the Project Management of our accounting software development which is going to be provided to startup businesses globally. Darqtec have been very diligent in the work carried out and assisting with our website creation also."
"Supercars is a racing GameFi project that is designed for users to play and earn in the Metaverse. DARQtec has been helping us to build our social media strategies and grow our community of Car DAO members across the globe. They are an efficient and professional agency who have been essential in helping car fans discover and enjoy our game."
"PIPezi is a very long term project and the team at DARQtec have been working effortlessly to assist with getting our websites done, integrations with the exchange platforms and also creating a strong token initiative."
Come meet our amazing team,
You'll be surprised at just how diverse and accomplished we are…
// our Partners
We Are Partnered With
// our recent news
Read Our Latest News
// Contact Us
GET IN TOUCH